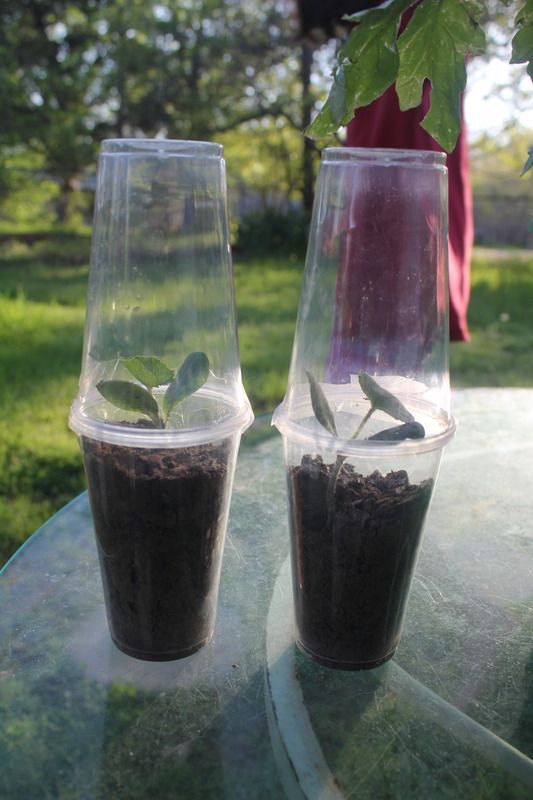 My daughter bought a plant terrarium kit at Hobby Lobby and loved it, so we made our own at home. Here's how we did it.
Two Solo Cups and some tape and you have a cute terrarium. #gardening #kidscraft Click To Tweet
First, poke holes in the bottom of the cup using a nail. Then, fill the cup with soil and add a seed or small plant. Tape another cup on top the cup containing the plant to form a dome.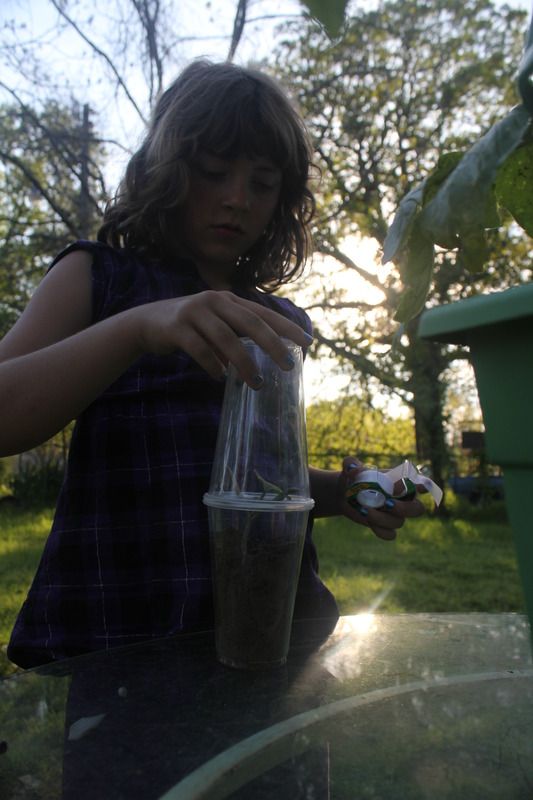 Then poke holes in the top using a nail.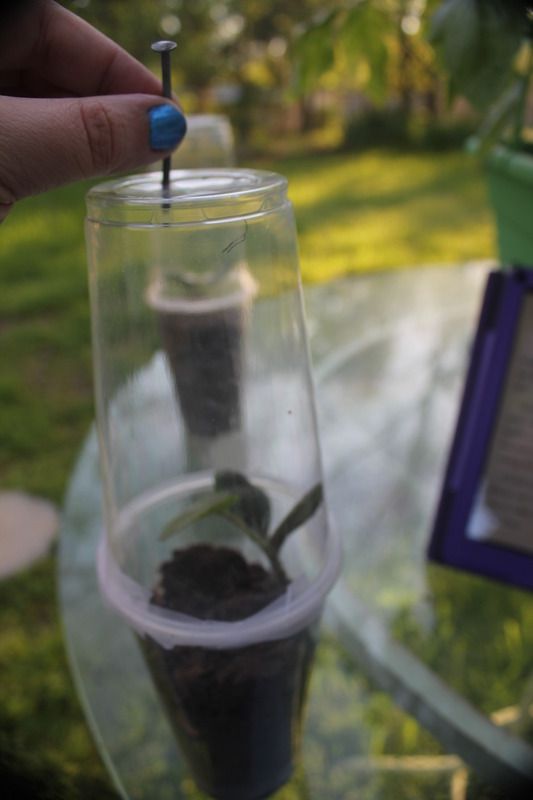 When it rains, little drops of water will drip into the terrarium and excess water will go out of the bottom.